I participated in an Ambassador Program on behalf of Influence Central forVanity Fair Lingerie. I received product samples to facilitate my review and compensation to thank me for my participation.
As the year comes to an end I can't help but look back and be filled with joy over how many fantastic opportunities I have had the privilege of taking part in during 2015.  One of those opportunities was to become a Vanity Fair Ambassador.  The things I have learned not only about the brand, but also myself and the kind of person I want to be has been astounding.
My Vanity Fair Ambassadorship started off with a quick trip to NYC where I was introduced to a ton of great Women Who Do at Vanity Fair company as well as learned a ton of valuable information about how undergarments are supposed to fit.  I was measured by a lovely lady at the Macy's in NYC and she totally blew my mind with the things she told me.  I shared a bunch of those tips in my post titled The Secret To Finding The Perfect Bra!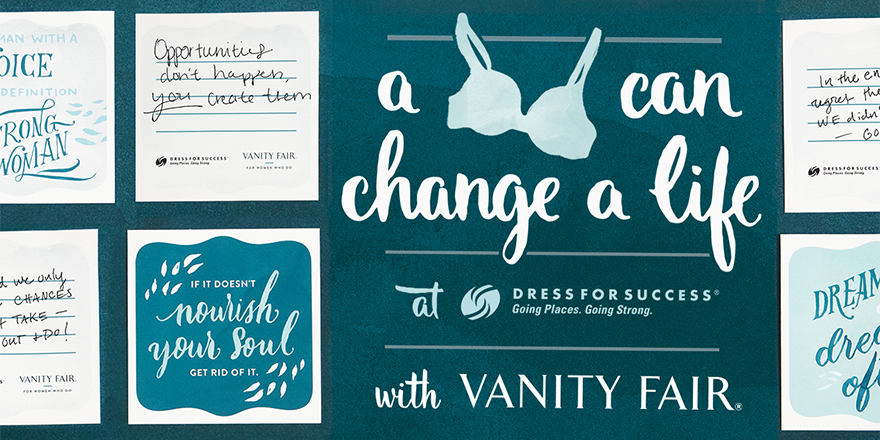 Through Vanity Fair's partnership with Dress For Success I learned how Bras Change Lives.  Vanity Fair gave 50,000 bras to the ladies getting help from Dress For Success.  Those bras helped them stand a little straighter and gave them a confidence to take on the world.  I got to hear a story first hand in NYC of a woman who's life was changed due to this partnership and I was moved to tears.  I don't know of a woman who wouldn't feel empowered by a life-changing story like that, and for me I was inspired.  I was inspired to be philanthropic and do good deeds every day, or as Vanity Fair calls them "Little Lifts".
I am so glad that I was able to be a Vanity Fair Ambassadorship and even more proud to say I am a part of the Women Who Do.  I knew of the brand before partnering with them but I am completely in love with the brand after the fact.
My Newest Addiction at times reviews products provided by PR companies. This is disclosed at the top of those posts. We also use affiliate links. For more, please see the disclosure page.