Hello!
Did you know that POPSUGAR now has forums?
I am a Popsugar Select Beauty and I am promoting the forums on behalf of POPSUGAR! I recently joined in on the conversation over on the forums myself. I found lots of other makeup lovers discussing favorite foundations, lipsticks, and even gabbing it up about celebrities. If you aren't necessarily interested in chatting about beauty there are other Topics like Fashion, Fitness, Food, Living, and even Love & Sex.
I have been a forum chatter for years now. I am a military wife and we move pretty often. I have to make new friends every time I move and in turn that means leaving friends behind. I have found lasting friendships on forums that don't change at all when I move to a different location. Many don't even live in the same country as me. (I hope the ones I am speaking of are reading this right now and smiling!)
Even if I went someone that moves a lot, most of my friends in real life aren't interested in the same things as me (i.e. makeup) and maybe they are but they aren't AS INTO IT as me. I want to be able to converse in depth about what I am interested in. I don't only want to tell people about things I am passionate about, I want to hear what other people are passionate about too! I enjoy learning from others.
Chatting on forums is actually what created my interest in blogging. I don't know if many of you realize how I started blogging so I will tell you my story…
I got so into posting my daily makeup photos on a forum and listing out the products I used that I wanted to make a diary of my own. My reasoning was because I wanted to remember what I did in case I liked it. And remember what I did in case I didn't like it. I am sure I am not the only one that has put a makeup look together and really loved it but completely forgot about what I used. One thing let to another and eventually I started reviewing products!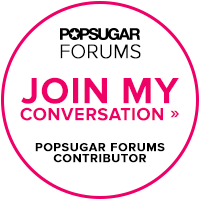 Anyway, I recently started a thread on the Popsugar Forums. I WOULD LOVE if you went over and joined my conversation. I am curious as to what your most favorite blush is currently! Also use the hashtag #PopsugarForums when discussing on social media!
*This post has been brought to you by POPSUGAR. I am a POPSUGAR Beauty Select and am promoting on their behalf.
My Newest Addiction at times reviews products provided by PR companies. This is disclosed at the top of those posts. We also use affiliate links. For more, please see the disclosure page.